MONTREAL — Michael (Peter Vack) might be the most handsome ghost you'll see in the movies this year. When he first meets Ruth (Lindsay Burdge) in the guest house of a large Hamptons home, he's covered head to toe in burlap, and warns her he looks ghoulish underneath, but that couldn't be further from the truth. However, Michael isn't there to haunt Ruth — he wants a companion. And Ruth, still recovering from a breakup, is looking for intimacy. It's a strangely funny meet-cute that winds up with Ruth and Michael sleeping together, and sets in motion writer/director Harrison Atkins' feature-length directorial debut "Lace Crater," which made its Quebec Premiere at the Fantasia Film Festival. A playful mix of comedy, body horror, and psychological horror, the genre elements act as a clever metaphor for the perilous feeling of navigating single life after a particularly difficult split.
READ MORE: The 25 Best Horror Films Of The 21st Century So Far
The film opens with an extended sequence of Ruth and her friends taking a jaunt upstate to party one weekend, and it's where she'll eventually have her late-night tryst with Michael. The otherwise fairly rote scenes of hanging out, making out, getting drunk and tripping out are crucial for what happens in the second and third acts. Ruth's circle — which includes the concerned and potentially interested Andrew (Andrew Ryder) and her best friend Claudette (Jennifer Kim) — so seemingly close and committed, quickly grow distant as Ruth spirals downward once they return to the city.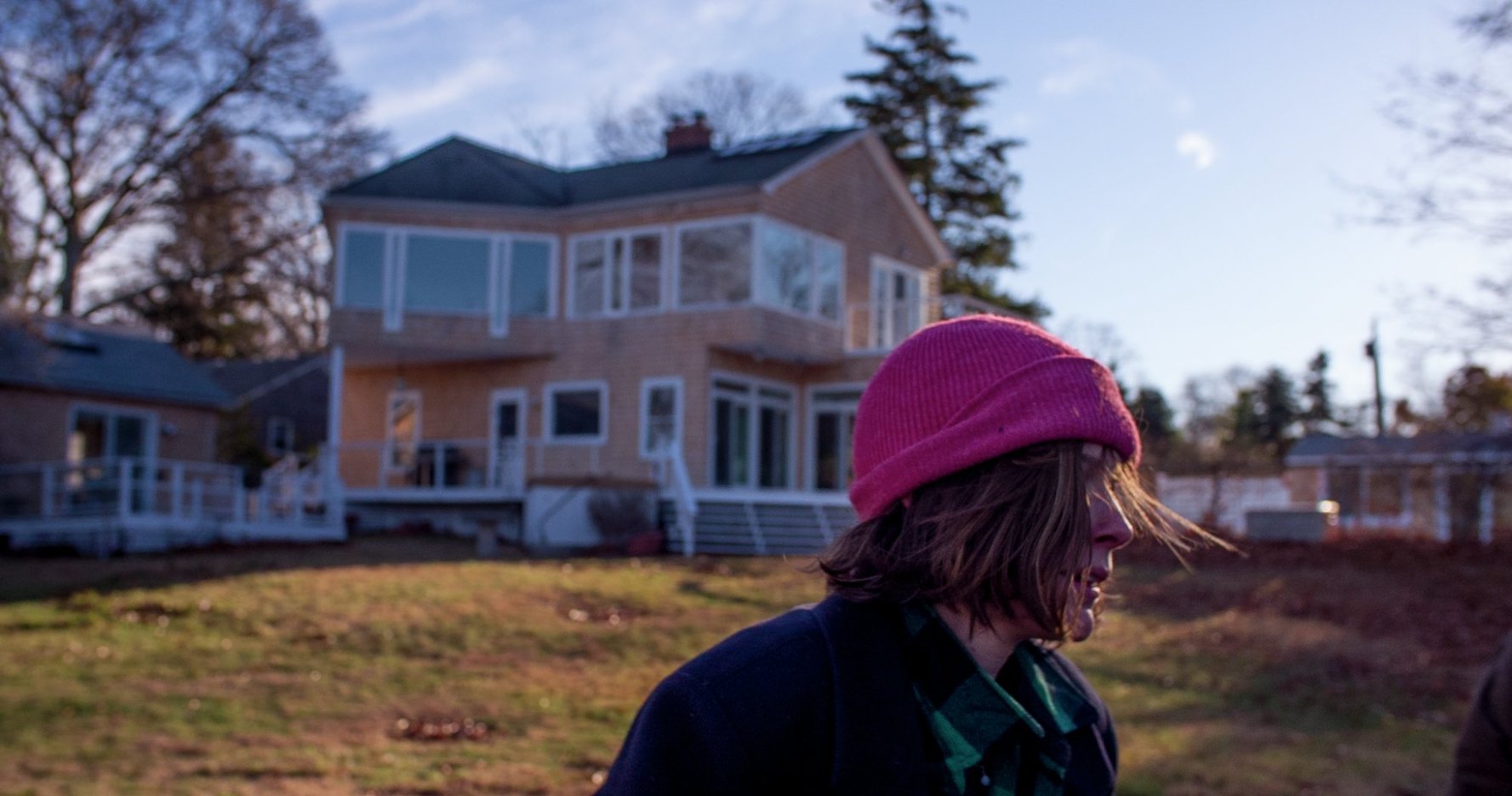 After vomiting in the car on the ride home, and feeling sick for days, Ruth eventually goes to see a doctor (amusingly played by William Nadylam) who informs her she has a "very uncommon" STD. That's about all the explanation that is provided in Atkins' script for what follows, as Ruth is consumed mentally and physically by her sickness, while also becoming more and more isolated. But her growing solitude has less to do with the illness that is leaving the otherwise lovely young woman looking pale and disoriented, than with the social fabric with her friends being ruptured in ways she can't understand. Part of this confusion is from her being unwell, but it's also partly because of what seems to be the rules regarding her standing amongst her friends, being irrevocably changed, the dynamics between them becoming significantly shifted.
Indeed, as something of a triangle between Ruth, Claudette and Andrew emerges, in addition to the re-appearance of Dean (Joe Swanberg), an ex-boyfriend, "Lace Crater" begins to draw intriguing parallels between Ruth's terror about what's happening to her body, and the pain at what seems to be the fracturing of her close-knit circle. As relationships come and go, those around you tend to get reoriented, and the film is both perceptive and potent in this observation, with Burdge's fragile performance underscoring Ruth's deep-rooted resistance to perhaps facing yet another process of reconfiguring her life. For anyone who has been through a particularly tumultuous end to a partnership, "Lace Crater" will resonate all the more.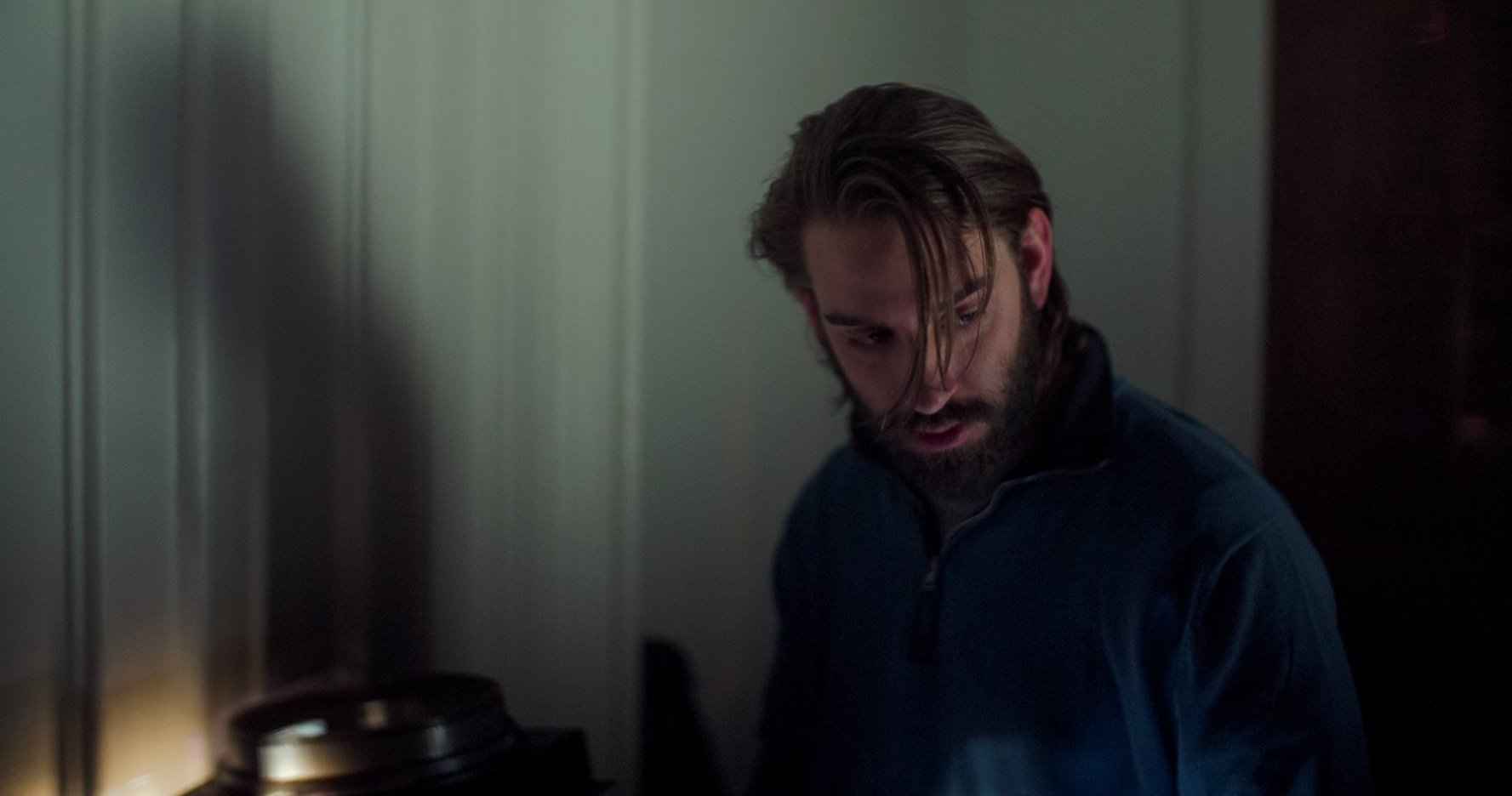 The low-budget production perhaps falls in the realm of "mumblecore," but that's not a pejorative; the intimacy Atkins applies works in the film's favor, drawing the viewer into Ruth's eroding state of mind. But unfortunately, the score by Neon Indian's Alan Palomo is overly busy, a frenetic array of electronic burbles often overpowering the action on screen. It's frequently distracting, and never fully manages to mesh with a picture whose tonal demands for musical accompaniment are certainly a tough challenge. But it's one Palomo can't quite manage.
Comparisons will be drawn to David Robert Mitchell's "It Follows," and it's not entirely unwarranted, though the difference in perspective is pronounced. If his film is partially about the adolescent anxiety of sexual intercourse, Atkins examines the fear of being without that intimacy, the longing for it, and the difficulties of establishing a new framework to find that connection. And while that all sounds very heavy, the director weaves a comedic touch throughout the film, keeping the audience compellingly off balance when it pitches toward horror, and puts together a picture that slyly has much more going on beneath its laid-back surface. [B+]
Click here for the rest of our coverage from the 2016 Fantasia Film Festival.