More or less a work in progress for almost four decades, Terrence Malick's much-delayed "Voyage Of Time" has been a near-odyssey to reach the screen. Even years before his masterwork "The Tree Of Life," Malick had tried to develop a film about the origins of earth for Paramount in the 1970s entitled "Q." He eventually abandoned the project, but some of the footage, shot nearly 40 years ago, is employed in the feature-length "Voyage Of Time: Life's Journey." But as the format in the title suggests, the briefer "Voyage Of Time: The IMAX Experience" is completely shot in magnificent 65mm.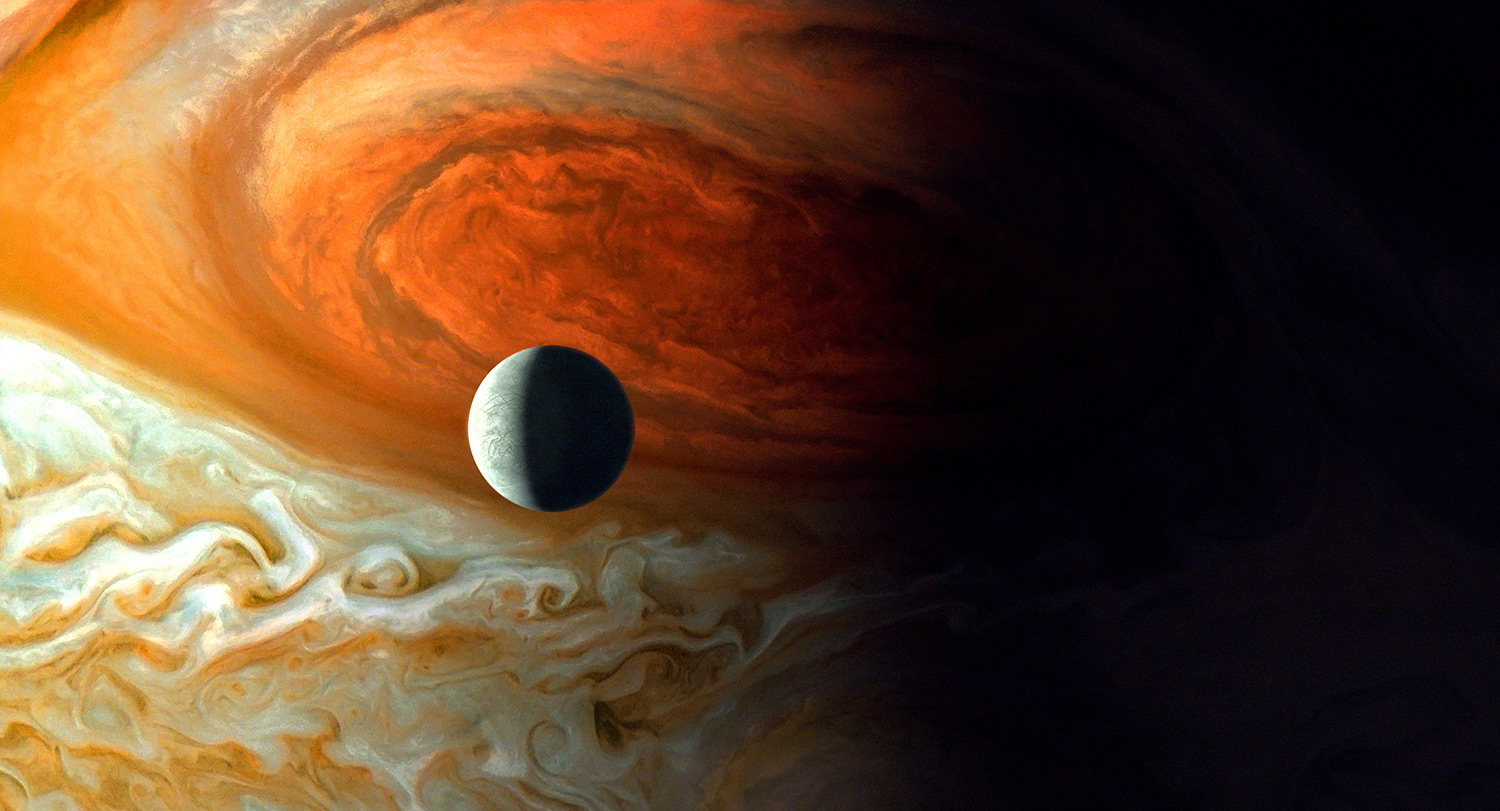 Malick has tried to achieve the impossible with this film: make a movie about the beginning, the middle, and the end of time. With such a lofty concept, it's not surprising "Voyage Of Time" took forever to make and complete. What is surprising, given all the years of gestation, is that Malick not only completed the project, but delivered it in two flavors: the 40-minute IMAX version narrated by Brad Pitt, and a lengthier 90-minute version narrated by Cate Blanchett, which comes out in theaters next year.
READ MORE: Terrence Malick Has Made His Movie Again With 'Voyage of Time: Life's Journey' [Venice Review]
'The IMAX Experience,' which opens this Friday, encompasses a world of ideas for such a short amount of time. Utilizing practical effects, the Big Bang scenes in "Voyage Of Time" are spectacular. The formation of the earth's core conveyed with eye-popping CGI, courtesy of FX wizard Dan Glass, is just magnificent. The documentary's opening awe-inspiring visuals, incredibly similar to the celestial footage in the early moments of "The Tree Of Life," are ravishing to look at.
The film opens with an onscreen text, addressed to a child, signifying that the film we are about to see will trace the origins of life and the birth of the stars. There are cutaways of a young girl, standing in a field and pondering the beauties of nature. Despite what it sounds like, these scenes are subtly rendered and deliver much-needed fluidity to Malick's film from sequence to sequence. There's also a poeticism to the slow-moving vistas that inspire much wonder. The 40-minute running time strips away much of the ambitious ideas of the 90-minute version for a more modestly scaled and straightforward experience.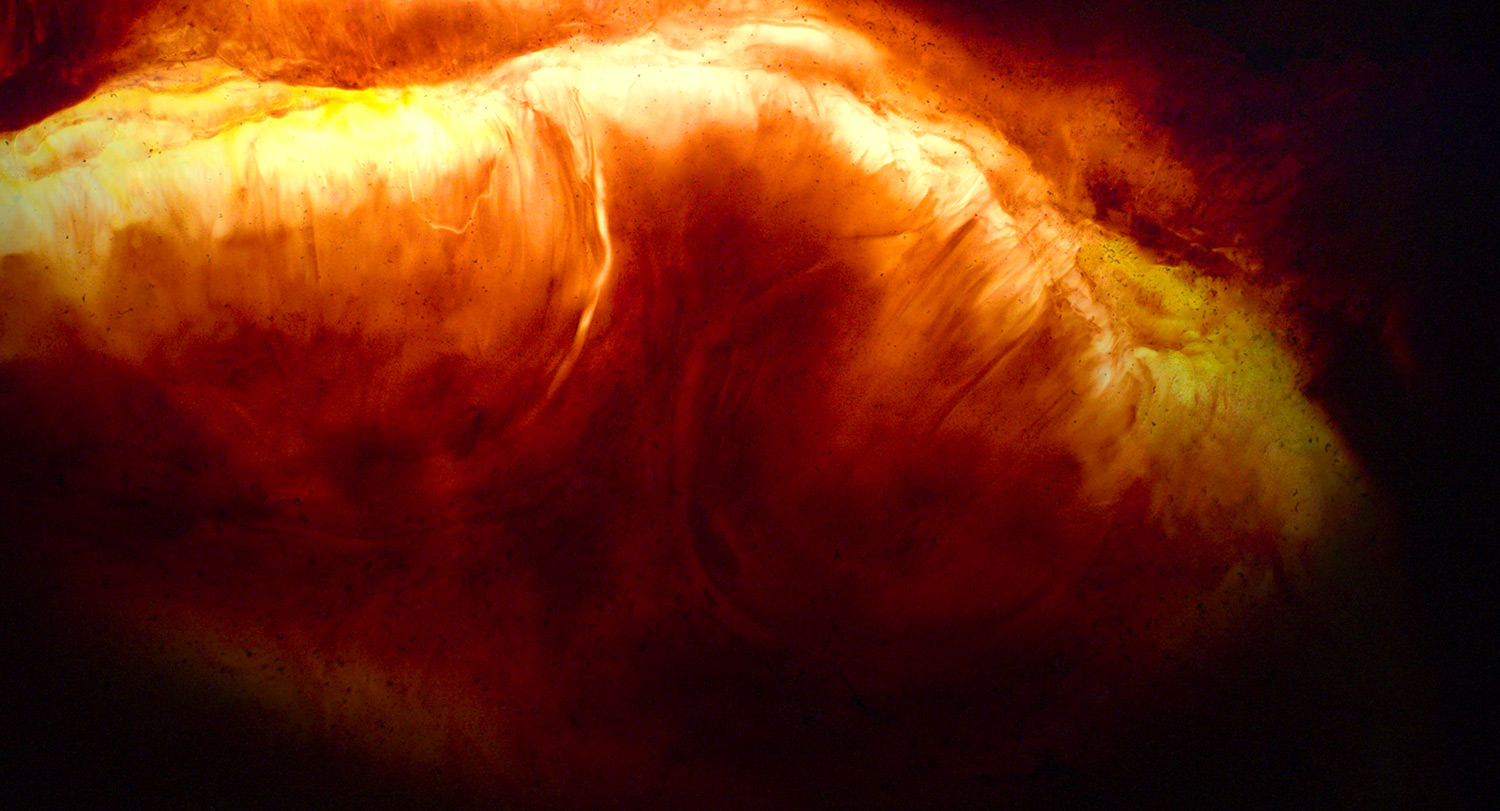 But what about earth's first inhabitants? The film unfolds the evolutionary process superbly, tracing the line from sea creatures to dinosaurs to elephants to apes, and eventually to man. The underwater sequences, in particular, are stunning and we are introduced to odd-looking sea monsters navigating through Earth's lonely waters, and are astonished by their weird shapes, sizes and colors.
READ MORE: 4-Minute Featurette Takes You Through The Amazing IMAX Images Of Terrence Malick's 'Voyage Of Time'
Of course, the science community will likely flip for many of the sequences that Malick has conveyed. If dinosaurs in "The Tree Of Life" were just barely seen, his new doc does the creatures some epic justice. Malick shows us the Jurassic era in full flesh, and it's a wonder to behold. He has dinosaurs preying, trying to survive, and eventually wiped out by an asteroid that leaves the screen a haunting black.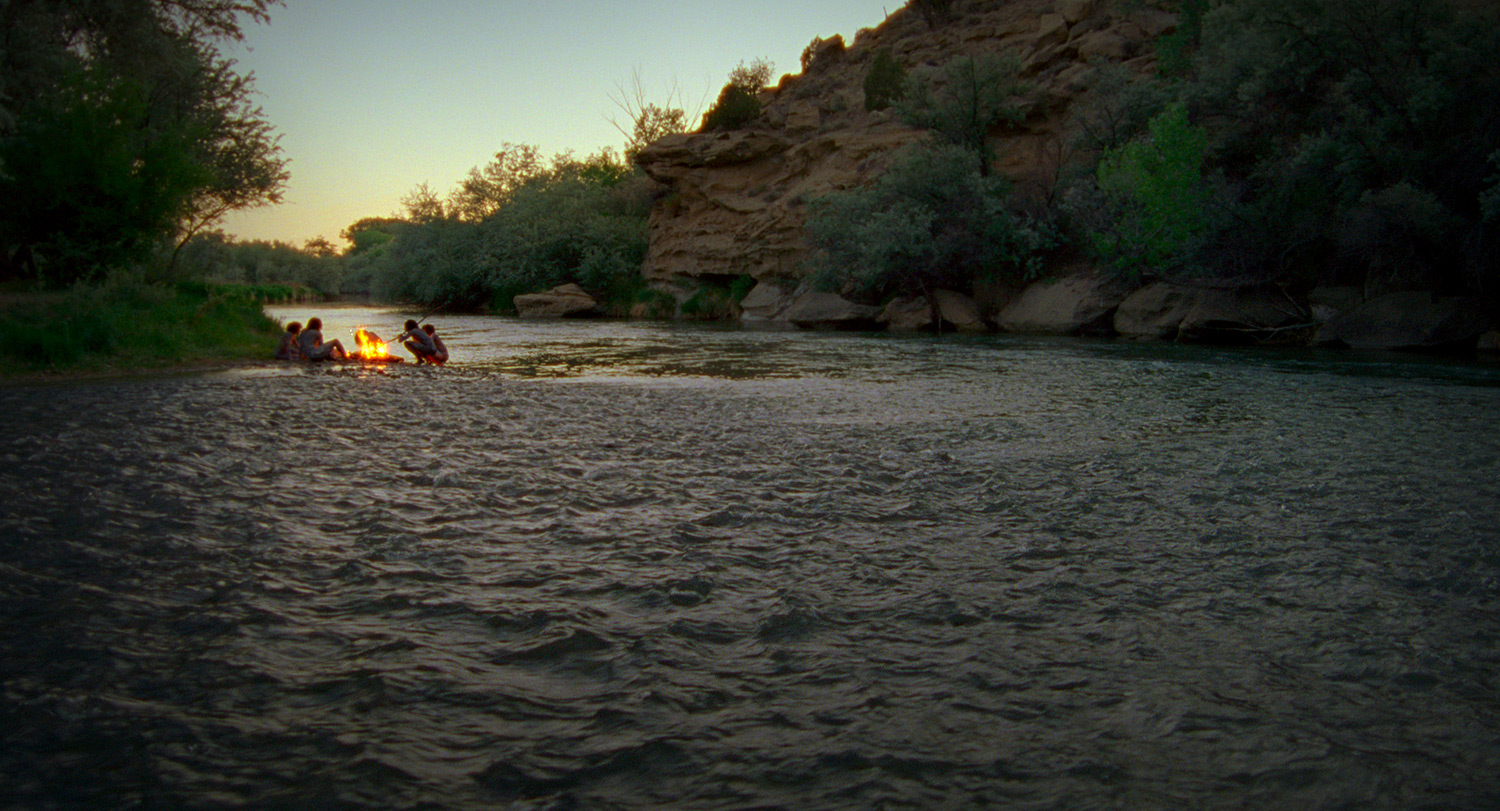 Malick can't help himself, and the voice-over tends to be a touch too precious — though Pitt's version isn't as affected as Blanchett's — but after a clunky start, the narration and visuals start to come together in harmony, making for a beautiful, occasionally overwhelming work.
While 'The IMAX Experience' leans heavy on its visuals as its greatest asset, there is much profundity to be found in the idea of life being formed and watching it bloom. Dreaming with the film comes naturally. While Malick doesn't exactly pose deeper existential questions, they are nonetheless raised when immersed in the doc. Malick knows his sonorous classic music too. And while some of it feels familiar and Malick-ian, there's a resonance here that evokes a celestial wonder and spiritual longing.
WATCH: First 2 Clips From Terrence Malick's 'Voyage Of Time' Explore The Universe & Time
Subsequent to the end of the dinosaur age, the reformation of Earth is also stunningly rendered, with the planet trying to heal and gain back what it had built before the planet was nearly destroyed. Malick does gracefulness like no one else, and the elegance and fluid shape of these scenes is mesmerizing and a stark reminder to never take this beautiful planet for granted.
The Pitt narration is concise and reminiscent of David Attenborough's narrative style in the BBC nature documentaries he is so famous for contributing his vocals to (think "Frozen Planet"). It is informative and contextualized enough to hold us enthralled in all its images. There is little laborious contemplation, just straightforward storytelling, which is a breath a fresh air given the overtly ponderous hot air of Malick's last two films, "To The Wonder" and "Knight Of Cups."
There's an ironic paradox to the film's economy: It still could be longer. With an idea that could quite conceivably be one of the most ambitious in movie history, it is a real shame that Malick doesn't add more content after the homo sapiens segment and just decides to end his movie on an ambiguous note of what the Earth's final days might look like, with the planet swept up by a black hole and just vanishing as if it never existed.
The biggest selling point is obviously the IMAX itself, and it's the main reason why this film succeeds magnificently. If there ever was a film that was made to maximally display IMAX's effectiveness and breathtaking technological prowess, this is it.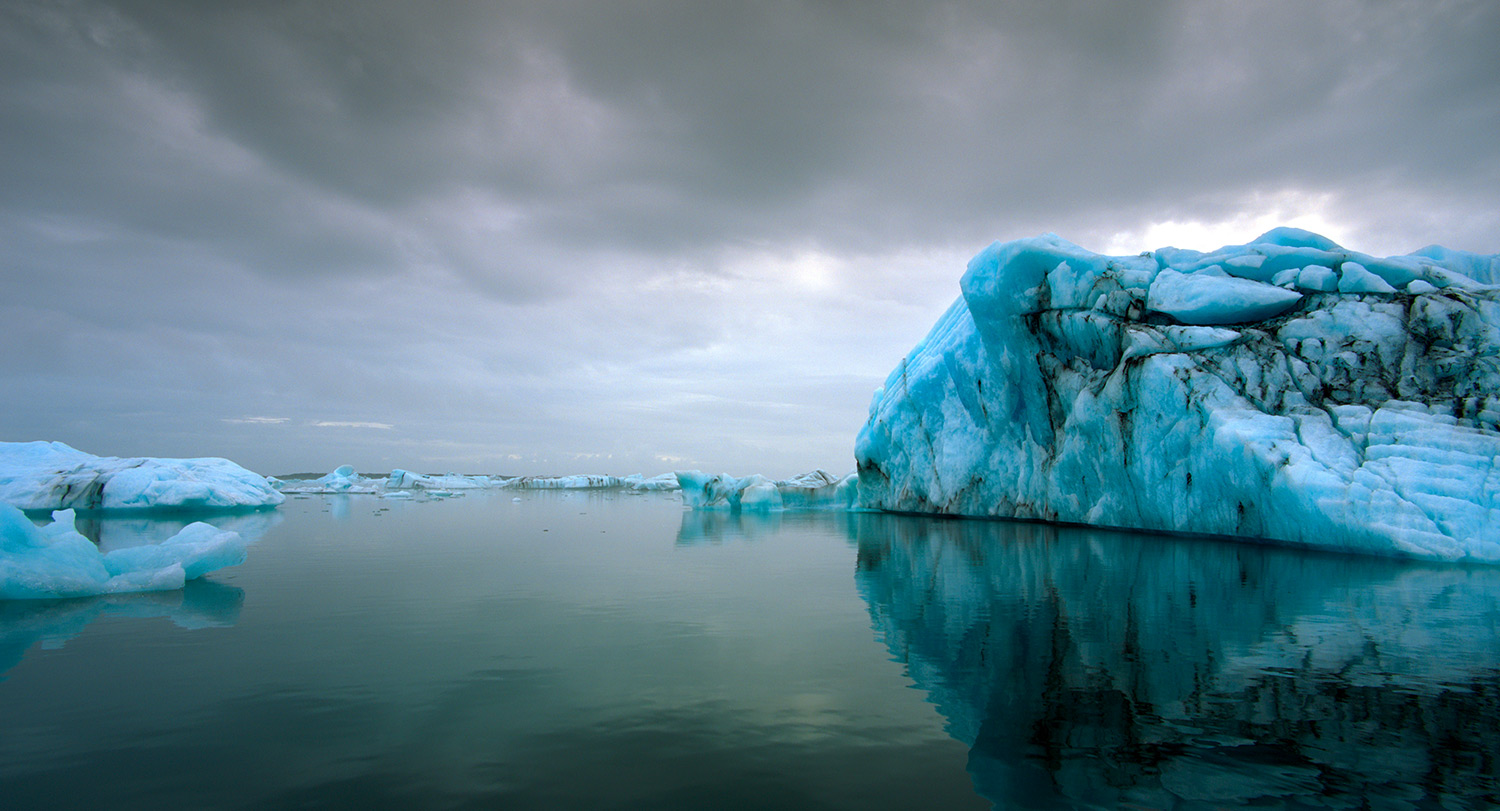 While 'Life's Journey' might be a deeper meditation on the meaning of life and deeper questions of who we are, 'The IMAX Experience' is a more realized version of similar ideas. Ultimately, 'The IMAX Experience' is a tone poem that not only pays tribute to planet Earth and the life that inhabits it, but marvels at how this miracle was created. [B+]